Connect with YOUR readers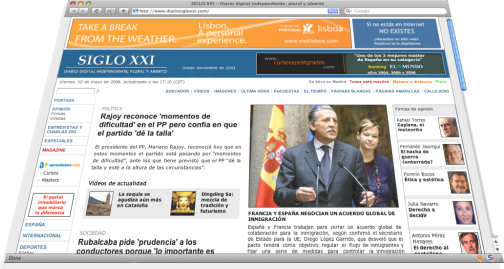 Bigpress CMS
Thought for journalists and creators
Unlimited design
Included support
A new version every day
Wanna keep informed about us?
Subscribe to our newsletter.


In Bigpress CMS we help you make a digital newspaper at the height of the greats. A CMS for online newspapers that facilitates the professional lives of journalists. Design your newspaper never been easier.


An online content manager that lets you design covers, edit news and images. An online writing for online publications that allows you centrally work your editors, photographers, publicists, etc.
Create content
Full HTML editor with AJAX
Easy to use for anyone. Comfortable full-screen editing. Comment management. Importing items in .doc format.
Own content
Create polls, profiles and events. You can host your own video on our servers, creating your own YouTube.
External content sources
Add multimedia content from Vimeo, YouTube, SoundCloud and use them directly in your newspaper.
Image editor
Crop and rotate photos are the most used functions in editing photos. You can perform these functions quickly, easily and intuitively.
Media manager
Uploading multiple images. Image editing functions. Performance improvements of images. Generation versions of different sizes for optimal viewing.
Agency contents
Publication automatic or manual news. Support for content Europa Press and Servimedia. For other agencies such as EFE, Reuters, AFP, AP, Colpisa, Interagencias, etc. an additional cost will depend on the estimated contracted service.
Work as a team
Bigpress is designed to work in a newsroom with many authors, where each has a specific function: writers, editors and contributors.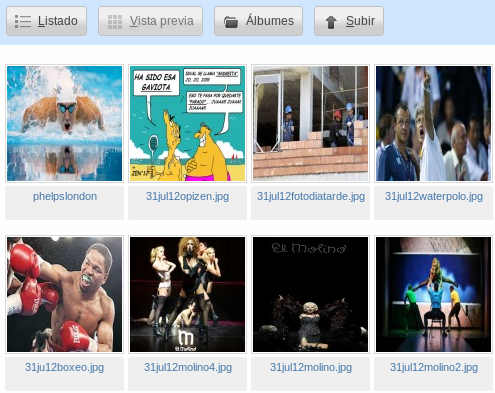 Design your newspaper
Unlimited design
Traditional content managers limit the design to 2 or 3 columns. With Bigpress there are no such limitations, the limit is your imagination.
Column manager
Publish your content organized into sections and manage the columns of each section.
External contents
Add multimedia content from Vimeo, YouTube, SoundCloud and use them directly in your newspaper.
Historical archive
Searchable archive function. In addition it has other features like topic pages / tags and author where you can consult A short biography of the author or theme and recent related articles.
Front page editor
You can design a cover to blow clicking, dragging configurable widgets without knowledge of HTML.
Available Widgets
Allow the maquetador combine them in infinite ways. Following is a list of widgets CMS Bigpress available. All these have multiple options to adjust the layout and organization: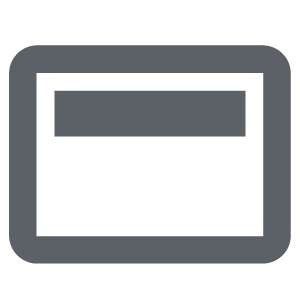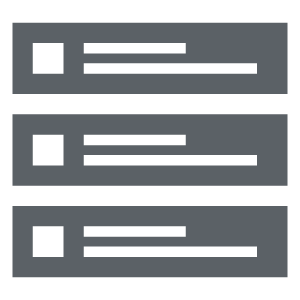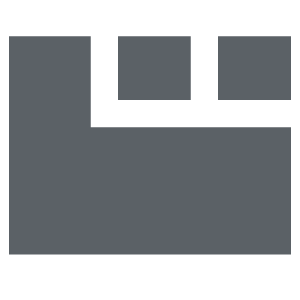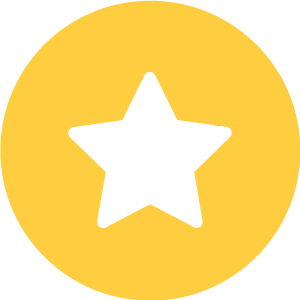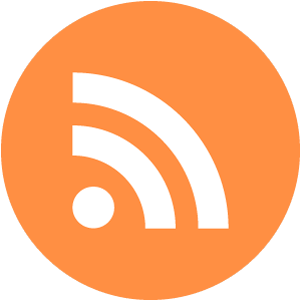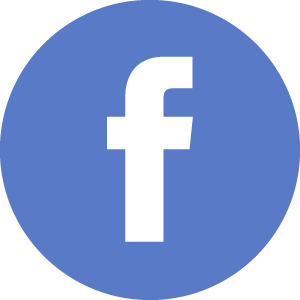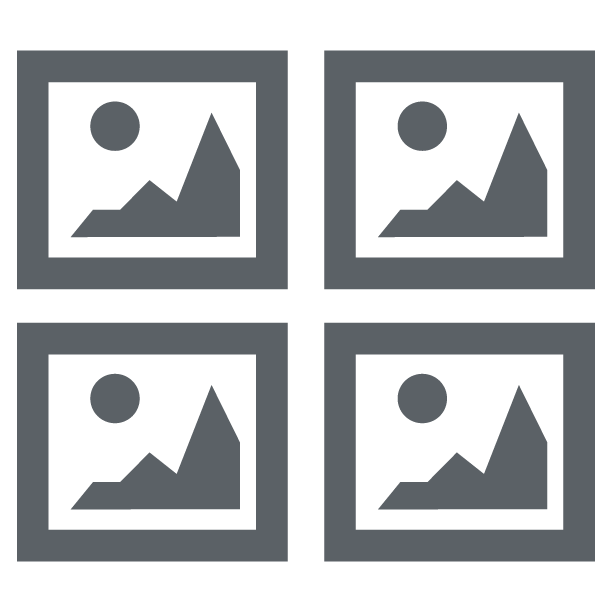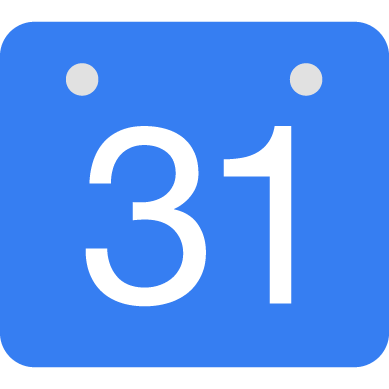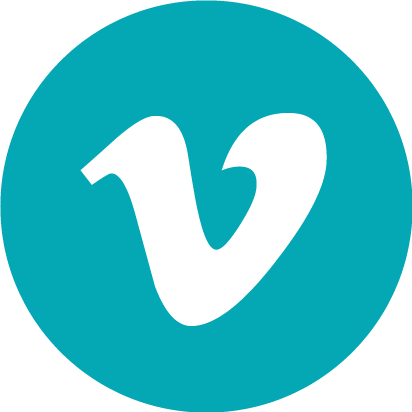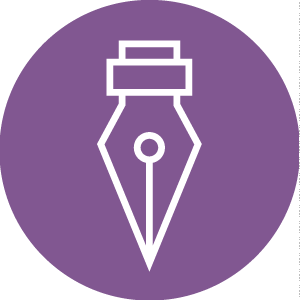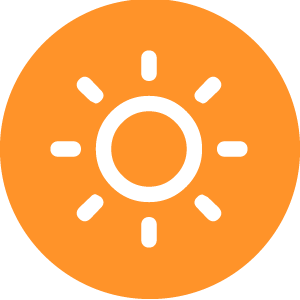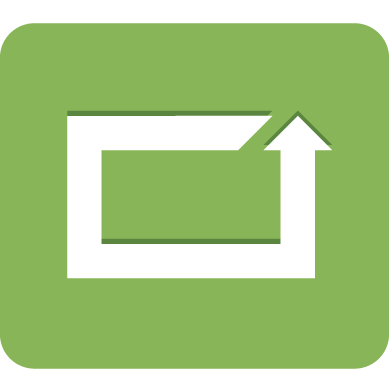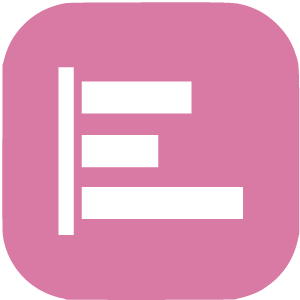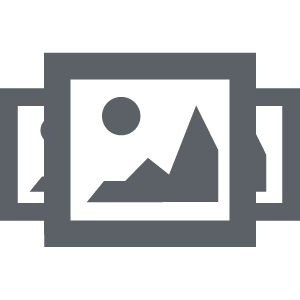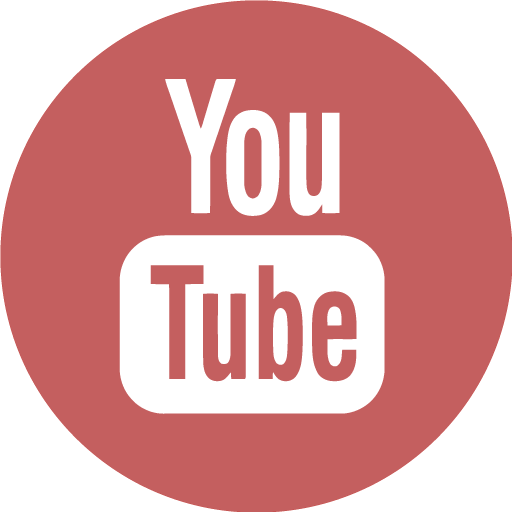 Other tools
Creating authors, support for cartoons, reader comments on the news, survey creation, template editor, image manager, photo albums, etc.
Connect with your readers
Take advantage of social networks
We support social networks used by your visitors. Widgets social networking and sharing articles.
Do it mobile
The percentage of visitors received from mobiles and tablets is growing every year. You can offer a mobile version of your visitors as well as native applications for Android and iPad / iPhone.
Mobile App
Your own APP for Android and iPhone, advertising and customer notices (Push notifications). You can edit the design visually with the visual editor and decide what content is published. (optional feature)
Sending Newsletter
Send the most interesting news of your post to your readers, making a manual or automatic selection. Customize the style of your newsletter to your liking with a visual editor as easy and powerful as cover editor.
SEO optimizations
If you are an expert you can optimize SEO by hand but we offer automatic SEO optimization. URLs with keywords. Headers and design optimization for SEO. Support for tags and hub pages to achieve a high ranking on specific thematic. Automatic generation of robots and Google Sitemaps file. Integration with Google News. RSS by section, author or tag. Public profiles authors (that you will love your collaborators).
Paid content
Give your readers news of payment, which can not be read without payment of subscription through Paypal by the user. Sets various types of subscriptions.
Monetize your newspaper
Offer your customers the ability to insert their ads and get the most out of your digital publication. Integration with advertising agencies.
We put the maintenance and support
CDN Cloud Hosting
The accommodation of the contents is performed in a CDN cloud system, and thus can not be stored on a single server but in several allowing much more capacity and fault tolerance. The visitor accesses the server nearest to you, so for example a visitor from northern Europe will access a server while a Spanish visitor will be connected to another closer and therefore you can send information faster. Servers are monitored and if demand rises or falls any new servers are added. This system is included in the price.
Maintenance included
We handle all maintenance. You just take care of writing for your readers.
Support included
Have na question or problem while you're working? Send us an email or contact us directly by phone if you need it. That simple.
Monitoring 24 hours / 366 days
Our systems engineers constantly monitor the service trying to detect problems before they occur. As Gmail service has spent months working with 99.99% availability.
Data Portability
At any time you can take your data and migrate to a less powerful platform as Joomla or WordPress. Nor bind you with contrados. We want you to stay because the service you like.
High Performance
If Google News, Reddit or Digg you link, if you cast the news of the year we are ready. Fall many pages are precisely when taking success. we have experience in dealing with the great peaks of visits.